Maurice (Ile) : Un paradis au milieu de l'Océan Indien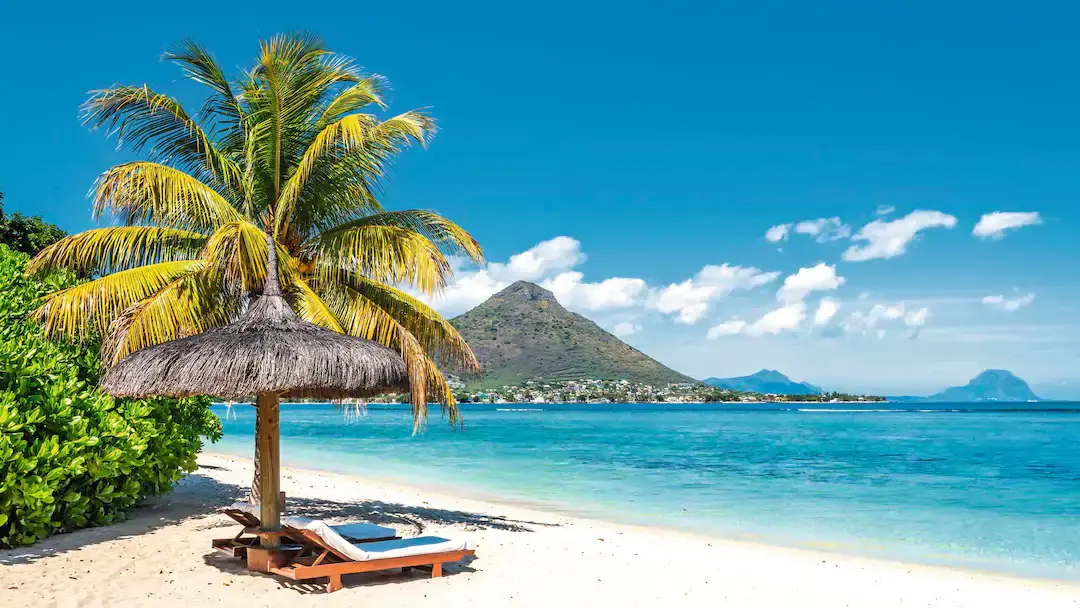 Maurice (Ile) : Un paradis au milieu de l'Océan Indien
Mauritius is one of the most beautiful East African island nations located in the middle of the Indian Ocean. We had such a marvelous time indulging in the island's rich culture and history, sumptuous dishes and Mauritian hospitality.During our week-long stay, we tried their local dishes (a blend of Creole, Indian, Chinese and European cuisines)—probably some of the best we've had in the world, swam with wild dolphins (one of the most exhilarating experiences ever!), hiked Le Morne mountain (the toughest hike we've ever done, also UNESCO World Heritage site), interacted with huge Aldabra tortoises, and explored the island's white sand beaches, Hindu temples and scenic landscapes.

Places visited:
Underwater waterfall Blue bay Le Morne hike Dolphin swim Trou aux cerfs Tamarind falls Grand basin ile aux cerfs Port Louis Nepalese bridge Seven colored earth Chamarel falls Aldabra giant tortoise Flic en Flac

Mavic Pro: https://amzn.to/2sqtICT Mavic pro 2: https://amzn.to/2STvfNt
Osmo Action: https://amzn.to/33k4ozL
Osmo Action polarizer: https://amzn.to/31pQbQ4
Gopro Hero 8: https://amzn.to/2rkerXq
Gopro Hero 7: https://amzn.to/2RKGHhe
Ronin S: https://amzn.to/2D742l0
GH 5: https://amzn.to/2D8bSuJ
Sony RX100V: https://amzn.to/2SRxjp7
Go pro gimbal: https://amzn.to/2RQCCYE
Memory card: https://amzn.to/2RHI8wQ
Camera for Photo: https://amzn.to/2ChLYmx SD card for storage: https://amzn.to/2RLlWll

Mauritius 4k Drone Mavic Pro 2 Go Pro hero 8 2019 Island

#mauritius #mauritius4k #mauritiusdrone

Private dolphin tour
https://www.tripadvisor.com/AttractionProductReview-g293816-d19282822-Private_dolphin_watching_under_German_speaking_management-Mauritius.html
Catamaran cruise to Ile aux Cerfs
https://www.tripadvisor.com/AttractionProductReview-g1182250-d11457994-Full_Day_Catamaran_Cruise_Ile_aux_Cerfs_with_BBQ_Lunch-Pointe_d_Esny.html

Track: Culture Code - Fairytale (feat. Amanda Collis) [NCS Release] Music provided by NoCopyrightSounds. Watch: https://youtu.be/qVAFNx1WRWE Free Download / Stream: http://ncs.io/Fairytale

IG @its.justine.p

Source photo d'illustration : tui.be "