Namibie : SPECTACULAR NAMIBIA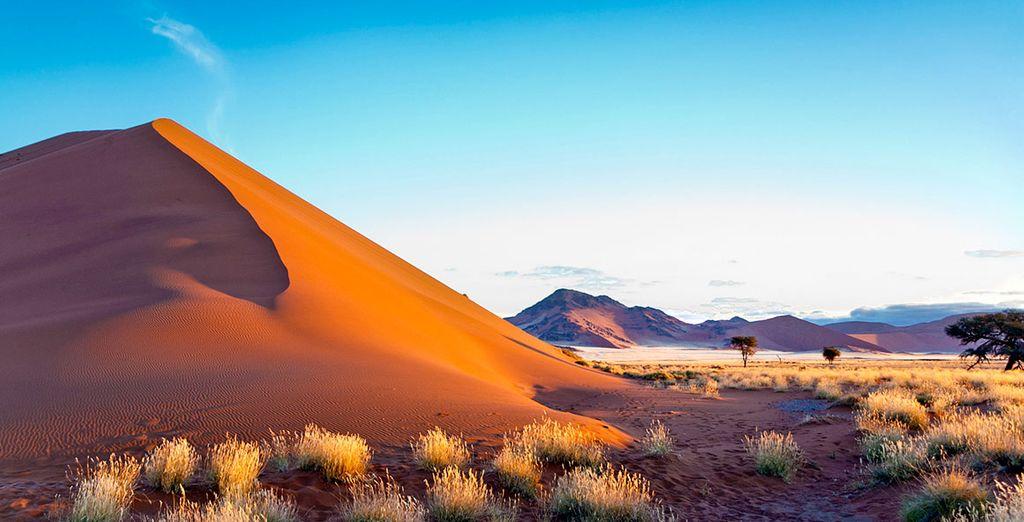 Namibie : SPECTACULAR NAMIBIA
SPECTACULAR NAMIBIA

The last corners of wild nature are being lost every day, and so the pristine wildlife is becoming more and more precious to us.

Surprisingly, we managed to find out one of such hidden gems, with both unique landscapes and wildlife, in Namibia located in southern Africa.

Please feel free to taste at least a little part of our 4x4 self-drive adventure and enjoy some of our amazing wildlife experiences (such as tracing the desert elephants in the Hoanib riverbed, bushcamping in the Mirabib rock formation, being surrounded by the big herd of elephants in Bwambwata NP or tracing the pack of Oryx antelopes in the spectacular Namib desert) from a bird's eye perspective.

Huge thanks to Britz Car Rental for providing us with the great Nissan 4x4 vehicles that drove us safely and comfortably through the rough parts of Namibia and Botswana during our 21 days adventure.
(https://www.britz.co.za)

More info and pictures at: http://photostories.dvarga.net

Shot on: DJI Mavic Pro, Canon 6D (timelapses)

Music: Stephen Anderson - African Skies
(https://soundcloud.com/stephen-anderson/african-skies)

Sound effects: https://freesound.org/, https://www.zapsplat.com
Source photo d'illustration : voyage-prive.com "