EMIRATS ARABES UNIS : Luxury Hotel In Dubai - Atlantis The Palm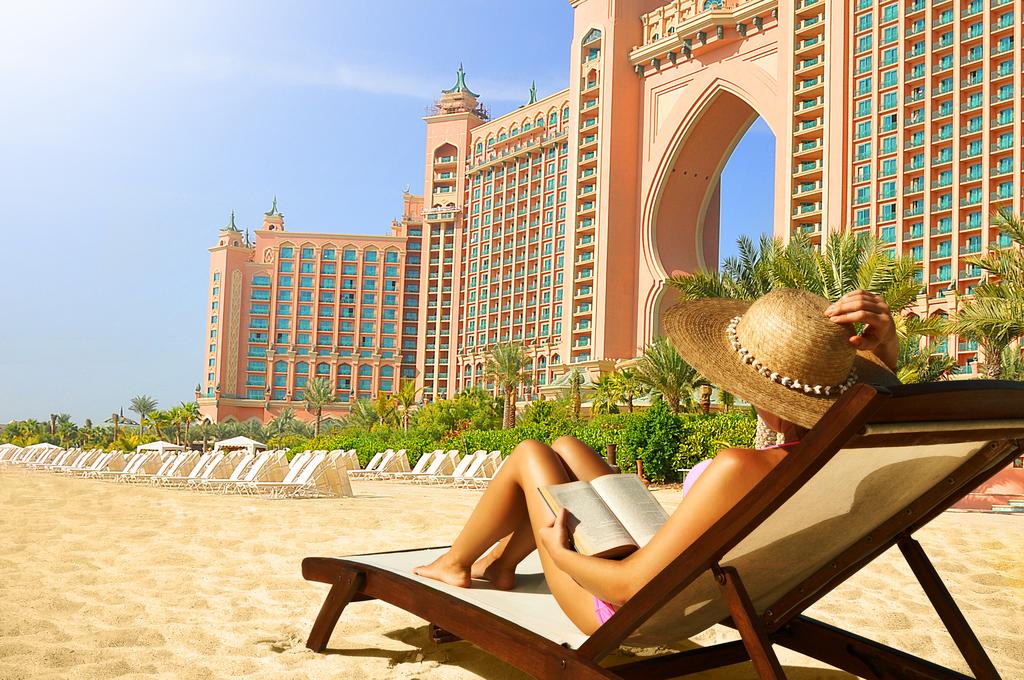 EMIRATS ARABES UNIS : Luxury Hotel In Dubai - Atlantis The Palm
Check into another world at Atlantis The Palm, Dubai.
Plan the perfect getaway and leave your world behind when you step into 5 star luxury at Atlantis The Palm.

Prepare to be captivated, as Atlantis takes your breath away at every step - from the unparalleled views of the glittering Dubai skyline to the unique Chihuly sculpture in the hotel lobby, to the plush settings in each of our rooms and suites.

Take your pick from no less than 15 award winning, world class restaurants covering a range of international cuisines to satisfy everyone's taste buds. Swim with dolphins in Dolphin Bay, admire 65,000 marine animals in The Lost Chambers aquarium and take a ride on the largest waterslide in the world at Aquaventure Waterpark. Relax by the pool, take a walk on the beach or simply bask in the architectural glory of this majestic Dubai hotel in its full luxurious splendour.

Shop in cosmopolitan boutiques at The Avenues, relax and rejuvenate yourself at ShuiQi Spa or sit back and enjoy a drink in one of our coffee shops and cafes. From the moment you arrive, immerse yourself in the pleasure and luxury of the most exquisite hotel surroundings that the extraordinary Atlantis The Palm, Dubai has to offer.

One step into Atlantis The Palm and you'll see why it's a luxury 5 star Dubai hotel that no other can equal.

Come along to explore and experience a whole new world of luxury at Atlantis The Palm, Dubai - a hotel from another world!

Learn more about Atlantis The Palm, Dubai - http://www.atlantisthepalm.com/aboutatlantis.aspx "